Welcome to the age of startup accelerators
(Source: yhponline.com)
On a cool spring night, Paul Graham and Jessica Livingston were walking home from dinner in Harvard Square, talking about a new way to support hackers and young founders early on. They believed that if given the advice, network and financial support early on in their ventures, the founders would be able to create sustainable startups. This was the core idea behind Y Combinator, the first startup accelerator in the world.
Eleven years, and more than 400 accelerators later, it seems that the world has taken a liking to the idea. Startup accelerators are today focusing on the unexplored territories of emerging economies like India, Brazil and South Korea. And with the number of startups in Nepal and the accelerator industry starting to grow here too, it seems it's only a matter of time until we have our own form of accelerators flourishing.
The ABCs of accelerators
(Source: aiesec.org.tr)
The proliferation of startups in the last decade has led to the rise of numerous support systems, each with its unique approach to help startups. And startup accelerators have become one of the most promising support systems. An accelerator provides the perfect brew of mentorship, networking, funding and access to support communities, all packed into a time frame of around three months. These programmes mostly target startups in the idea- or growth-phase of their business, and they aim to turn the daunting task of starting a company into a set of actions that can churn out successful startups. To achieve this objective, accelerators are led by a team of entrepreneurs, investors and experts in the field of entrepreneurship. For instance, one of the first accelerators in Nepal, Enterprise, is led by Ajay Shrestha and Amod Rajbhandari, both possessing years of experience in finance, business management and entrepreneurship.
Accelerators recognise that in the startup world failure is often the norm. Therefore, their programmes are created to lower the chances of business failure. They are able to achieve their ends by disseminating business know-how and advice from mentors and experts. Consequently, accelerators attract both startups and investors. For startups, not having to worry about failure means they can focus on creating consumer-centric products, fine-tuning their business operations, etc. For investors, accelerators become a medium through which they can make low-risk business investments. Investors are more likely to view startups that graduate from accelerators as having higher chances of success. Accelerators cannot breed guaranteed successful ventures; however, their methodical approach to running a startup ensures a buffer against business failure.
Trends in the accelerator business


(Source: rethinkbusiness.com.br)
In a fast-growing accelerator industry, a decade is more than enough to create different versions of the same concept, and one of the most obvious iterations has been the creation of industry-specific accelerators. These niche accelerators have become successful because they provide highly focused training packages, exposure and investment. For instance, Imagine K12, has been accelerating startups focused in education technology for four years. An interesting development in this niche is the rise of corporate-backed accelerators. They have become one of the most cost-effective ways to test out new ideas and disruptive technologies and acquire new talent for big businesses. We can see many of the big names, such as Google Launchpad Accelerator, Microsoft Ventures, Disney Accelerator and so on, latching on to the trend.
One of the hottest debates in the business world has to do with social entrepreneurship, so it should come as no surprise that that debate now informs the objectives of some of the accelerators. Impact accelerators are operated with the same philosophy as with mainstream accelerators, although they differ in some core offerings. Impact accelerators differentiate themselves by running courses focused on social and environmental responsibility, such as ethical production, life-cycle assessments and so on. The startups these accelerators attract work towards providing environmental and/or social benefits, along with financial returns. Rockstart Impact Nepal, the first impact accelerator in Nepal, chooses startups that all have one underlying purpose: positive social and environmental impact. Using this approach, Rockstart has been able to attract many foreign investors.
The future of accelerators in Nepal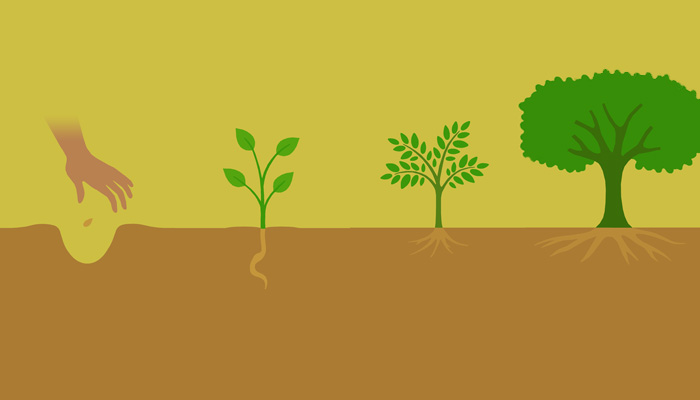 (Source: www.knoll.com)
As more accelerators start to sprout, one trend we can expect is the creation of themed accelerators. There are already various programmes such as Ncell App Camp and Startup Weekend that are focused primarily on tech entrepreneurs. The Federation of Woman Entrepreneurs Association of Nepal (FWEAN) is actively conducting workshops such as the National Consultation Workshop and other networking events. These focused events show that there exist diverse and themed support systems for entrepreneurs. Therefore, we can expect that in the near future, we will be able to see more accelerators focused on certain sectors or themes such as app development and software development or on empowering women. As the market adjusts to these new forms of accelerators, we can also expect to see the rise of home-grown accelerators. Local accelerators focused on tourism development, agri-business, clean energy, water and sanitation might thus become a familiar sight. Some of these accelerators focusing on areas of economic development or areas of importance to the country might also be backed by the government.
As the startup ecosystem in Nepal develops, we can also expect to see international accelerators taking an interest in the local market; most of them will be impact accelerators because they are the easiest to set up. The entry of and success enjoyed by Amsterdam-based Rockstart Accelerator in Nepal, as Rockstart Impact Nepal, already signals the potential in the Nepali market for similar accelerators. As a foreign accelerator, expanding into an emerging market is only profitable if it can provide added value. But providing this added value through industry-focused accelerators will be difficult because they need to have local-market insights. That said, the technical know-how on sustainability and social entrepreneurship is relatively unexplored in Nepal; therefore, impact accelerators will find it easier to provide added value. Some of the big names in impact accelerators that might make forays into Nepal are The Skoll Foundation and Echoing Green. These two accelerators already operate in the South-East Asia region and therefore are more likely to extend their reach in the neighbourhood.
Because the characters of accelerators are determined by the variables of the local markets that they operate in, Nepal's accelerators will obviously be different from those in Western countries. In the Western world, accelerators were a product of a strong startup ecosystem. However, in Nepal accelerators will be the agents of change for the ecosystem.
* First published in M&SVMAG